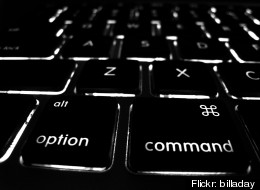 They are at it again, the slimy lobbyists and their bought, paid for politicians trying to take away our freedom and privacy of online Internet use.
We have had them try to pass previous bills which threatened to censor and erode our rights, but each time the public uproar against those bills has defeated them.
Previous bills to steal our freedom have been named SOPA, PIPA,and now the newest toxic bill named CISPA (Cyber Intelligence Sharing and Protection Act).
Right now, the US is poised to pass this new law that would permit US agents to spy on almost everything we do online. But we can stop them before the final vote.
Companies that we trust with our personal information, like Microsoft, IBM, and Facebook, are key supporters of this bill that lets corporations share all user activity and content with US government agents without needing a warrant in the name of cyber-security, nullifying privacy guarantees for almost everyone around the world, no matter where we live and surf online.
The Cyber Intelligence Sharing and Protection Act, or CISPA, passed the U.S. House of Representatives late Thursday, and now heads to the Senate.
The bill passed the House of Representatives by a vote of 248 to 168, with a Republican majority.
Proponents of the bill, such as Mike Rogers, R-Mich., and Dutch Ruppersberger, D-Md., who introduced it, said the sharing of information would allow the government and the proper agencies to address cyberthreats quickly.
But opponents, including President Obama, say they are worried about consumer privacy and the scope of sharing between the government and independent technology companies.
Obama has threatened to veto the bill. "The administration strongly opposes H.R. 3523, the Cyber Intelligence Sharing and Protection Act, in its current form," Obama's Office of Management and Budget said in a statement earlier this week. "If H.R. 3523 were presented to the president, his senior advisers would recommend that he veto the bill."
Jared Polis, D-Colo., has been particularly outspoken on the measure. "If this bill is enacted, there is nothing to stop companies from sharing their customers' private information with every branch of the government, including the military.
Allowing the military to spy on American citizens, on American soil, goes against every principle this nation stands for," Polis said in a statement.
If enacted, it would increase the information that is shared between the government and technology companies, giving each protection to share confidential information with one another in the interest of warding off cyberthreats.
Previously, this hasn't been the case, government information was classified and companies feared violating antitrust laws.
An online petition to stop the Cyber Intelligence Sharing and Protection Act (CISPA) has reached nearly 800,000 signatures.
The petition, launched on April 5 on Avaaz.org, an online platform for civic organization, describes CISPA as a bill "that would give private companies and the U.S. government the right to spy on any of us at any time for as long as they want without a warrant" and calls on members of congress "to show true global leadership and do all you can to protect our Internet freedom."
Supporters of CISPA say that the bill is intended to help prevent cyber attacks by allowing companies and the government to share information about potential security threats.
The Huffington Post's Gerry Smith explains, many are concerned by the potential implications of the bill:
Privacy and civil liberties groups say the bill's definition of the consumer data that can be shared with the government is overly broad, and once the data is shared, the government could use that information for other purposes, such as investigating or prosecuting crimes, without needing to obtain a warrant. They also criticize the legislation for not requiring companies to make customer information anonymous before sharing it with the government.
With the passage of CISPA, however, the government could share that information with private companies to help them protect their networks. This rightfully angers privacy advocates that companies could share information about its users and its networks with the government.
Unlike the SOPA and PIPA controversies, no major websites have threatened or planned to go dark. However,If enough of us speak out, we can stop companies that profit from our business from supporting cyber-spying.
Just this very moment, due to the public's opposition, CISPA has just lost a powerful backer, with Microsoft withdrawing its support for the controversial cyber security bill saying any law must allow them "to honor privacy promises" they make to their customers.
Microsoft's change of heart regarding the Cyber Intelligence Sharing and Protection Act (CISPA) follows the United States House of Representatives decision to pass the bill by an overwhelming margin of 248 to 168 on Thursday.
Responding to queries from CNET on Friday, Microsoft said any law must allow "us to honor the privacy and security promises we make to our customers."
The tech giant further added it hopes to "ensure the final legislation helps to tackle the real threat of cybercrime while protecting consumer privacy."
The company had previously lauded the bill as an important "first step towards addressing significant problems in cyber security" when it was first proposed last November.
I just signed a petition telling the Senate to stop the online spying bills.

I hope you do, too.

Sign the petitions at the links below so that your voices will be heard loud and clear.
Tell the Senate: Stop the online spying bills.
Please Sign the AVAAZ petition
PLEASE ALSO SIGN THIS PETITION FROM CREDO Action.
Various CISPA like bills are under consideration in the Senate. While they differ from CISPA and each other in various ways, they all could potentially sacrifice our online civil liberties in the name of national security.
We need to send a clear message to everyone in the Senate that we won't stand for that.


Senators who are with us need to know their constituents support them. And senators who aren't with us need to be put on notice that their constituents don't want them to sell us out.

Stand up and be counted now before it is too late to protect our privacy and freedom from those who would steal it from WE THE PEOPLE.